Albany Georgia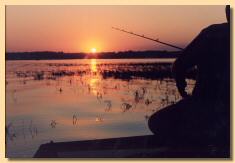 Located in the plantation country of Southwest Georgia, Albany offers visitors a world of recreational opportunities. Water is a central theme to our way of life, with the Flint River flowing through the town. Fishing, swimming, boating, and canoeing opportunties are abundant. Art museums, history museums, a planetarium, model railroad museum, and more await.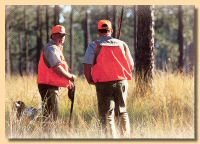 Hunters naturally will want to experience Albany, dubbed the "quail hunting capital of the world." The natural beauty of former plantations make a perfect setting that quail and dove hunters will not want to miss. There are plenty of other outdoor activities available, too. Stop by one of several parks for a picnic or a game of catch.
Albany Georgia Attractions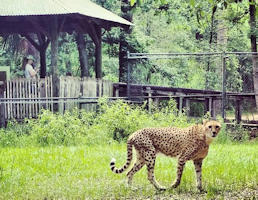 The Parks at Chehaw
An 800 + acre recreational park with playgrounds, picnic areas, jogging, biking, and nature trails, boat docks and campground for RV's and tents. This park is the location for several annual festivals and city wide special events. The Parks at Chehaw are home to the Chehaw Wild Animal Park where native and exotic animals roam in natural habitat exhibits. This 100-acre park was designed by famed naturalist and Albany native Jim Fowler.
105 Chehaw Park Rd, 229.430.5275,
Web Site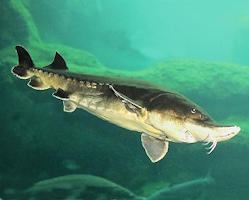 Flint RiverQuarium
A one-of-a-kind adventure featuring a unique blue hole spring with more than 120 mysterious creatures! Explore the world around you like never before with interactive exhibits and face-to-face encounters with the creatures and fish native to south Georgia. Experience the unique ecosystems of the Flint River watershed through a variety of interactive exhibits. Ongoing programming, such as dive shows, alligator feedings and animal presentations, ensure that every visit has something new to offer.
117 Pine Avenue, 229.639.2650
web site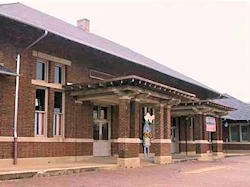 Thronateeska Heritage Center
Listed on the National Register of Historic Places, Heritage Plaza includes Thronateeska Heritage Museum, and 1857 train depot, a model railroad museum, Wetherbee Planetarium, the Discovery Center, the Fryer-Merritt House and original
1912 Brick Street, 229-432-6955
Web Site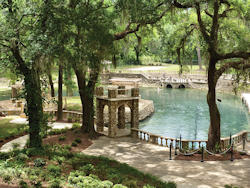 Radium Springs Gardens
One of Georgia's Seven Natural Wonders, Radium Springs Gardens pumps 70,000 gallons per minute of clear, 68-degree water from an underground cave. Walk through a courtyard where the former Radium Springs Casino once stood, enjoy foliage-draped hillocks, crystal clear waters and flora both indigenous and exotic. The park features a restored terrace, new sidewalks, a casino garden and gazebos.
2501 Radium Springs Rd, 229-317-4760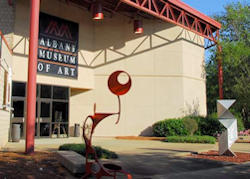 Albany Museum of Art
The museum houses a permanent collection of 19th and 20th Century American and European art, as well as several changing exhibits. Also featured is one of the finest collections of Sub-Saharan African art in the South. Children will want to visit the new AMAzing Space wing which features a youth art gallery as well as a hands on participatory gallery.
311 Meadowlark Dr, 229.439.8400
web site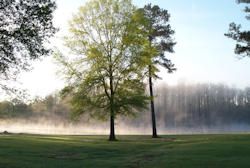 Wynfield Plantation
With 2,000 acres woven throughout with native grasses, annual weeds, brambles, shrubs, and timberland, it is the perfect Bobwhite Quail habitat. Veteran guides, hard charging bird dogs, classic shotguns and fully equipped jeeps supply the perfect quail-hunting environment, the perfect South Georgia quail hunting experience.
5030 Leary Road (Highway 62), 229.889.0193
web site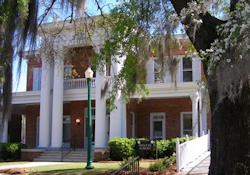 Theatre Albany
Theatre Albany is located in one of Albany's pre-civil war landmark buildings, the Captain John A. Davis home, listed on the National Register of Historic Places. Theatre Albany offers five major productions during the regular season in its 314 intimate studio theater, as well as children's theater, reader's theater, summer youth and adult acting workshops.
514 Pine Avenue, 229-439-7193
web site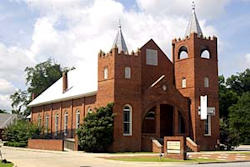 Albany Civil Rights Movement Museum
Housed in the beautifully restored 1906 Mt. Zion Church, the museum features artifacts and educational exhibits highlighting the key roles played by Albany leaders in the Civil Rights Movement. it also serves as a center for ongoing academic research and provides group tours and lectures.
326 Whitney Ave, 229-432-1698
web site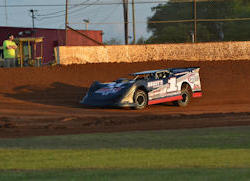 US 19 Dragway/Albany Motor Speedway
Features drag strip and new legends car track.
1304 Williamsburg Rd, 229.431.0077
web site
Albany Convention & Visitors Bureau
225 W. Broad Avenue Albany, GA 31701 1-800-475-8700 web site