Cairo Georgia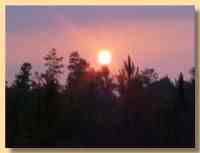 Grady County has a rolling terrain, numerous small streams and rich soil. The favorable climate affords natural resources for one of the richest farming areas in the nation. Cairo is the original diversified farming center of the Southeast.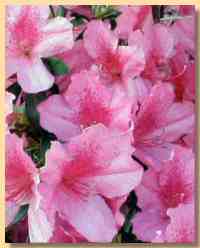 Recreation abounds all over the area. Fishing, hunting, swimming, boating, exercise, gymnastics, team and individual sports.
"Georgian's by birth....Grady Countians by the Grace of God. This statement might well apply to the amazing fact that Cairo and Grady County has supplied more than its share of famous folks who have made their mark on a statewide and even a national level.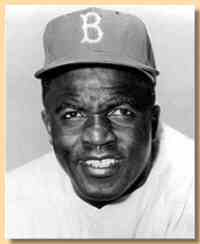 The great baseball hero, Jackie Robinson leads the list. He became the first African American to play professional baseball. Teresa Edwards, an All-American basketball player and five time Olympian has a street named for her on the southwest side of town where she grew up. Also included in the list are Bill Stanfill who played with the Miami Dolphins, Bobby Walden "Big Toe from Cairo" who hold the record for the most career punts for the Pittsburgh Steelers, Mickey Thomas, lead singer of StarShip, Daryle Singeltary whose has had several Top 5 hits on the country charts, and Art Williams who founded A.L. Williams, a $300 billion insurance company. Cairo was once the home of the WB Roddenbery Company. Pickles, peanut butter, and boiled peanuts were manufactured here until 1993 when Dean Foods acquired the company.
Cairo Georgia Attractions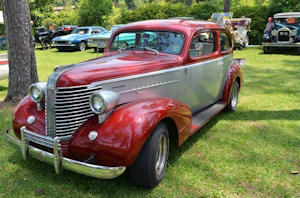 Antique Car Museum
This antique auto museum attracts visitors from around the country and is the hub of events for the antique car rally held annually in Cairo every year. Location: On Hwy 84 behind Mr. Chick Restaurant
1125 38th Blvd NE, 229.377.3911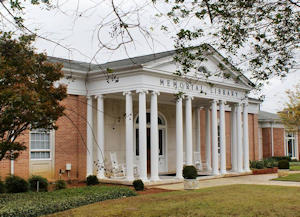 Roddenbery Library
The library building, almost 19,000 square foot in total area, contains one of the best children's libraries in the area, a "story garden," and a local history and genealogy room. Our expansive collection gives the Roddenberry Memorial Library the reputation of having the largest number of books per capita than any library in Georgia! This outstanding library has won the John Cotton Dana award for public relations twice since its founding in 1939.
320 N Broad St, 229.377.3632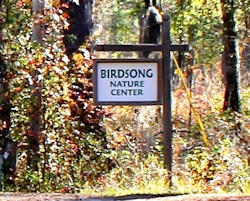 Birdsong Nature Center
The Birdsong Nature Center was founded as a non-profit nature preserve and education in 1986. The 565 acres have 12 miles of meandering nature trails well suited for casual, peaceful hiking. The variety of woodlands, wetlands, and old-field habitats support many indigenous wildlife and offers an ideal setting for observing the quiet beauty found in many remote areas of southwest Georgia. Many events are held throughout the months.
2106 Meridian Road, 229.377.4408
web site
Wolf Creek Trout Lily Preserve
This 140-acre nature preserve is home to the greatest expanse of trout lilies known to exist and is open for hiking all year. Blooming season is typically in late February. The trout lily is a rare flower, but an estimated 30-50 million can be found on the property, along with rare spotted trilliums, bloodroot, green fly orchids, violets and magnificent oaks.
Wolf Creek Rd, 229.377.3663
web site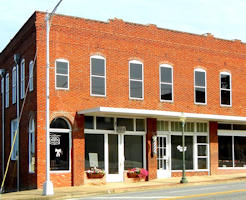 Grady County Museum and History Center
Learn all about the heritage of our history-rich community in the center of downtown Cairo. There are photographs, collectibles, antiques and other memorabilia that will take you through Grady County's journey. The museum also features an art gallery and work from local artists as well as a working "G" scale train model and railroad artifacts.
1 North Broad Street, 229.377.7751,
web site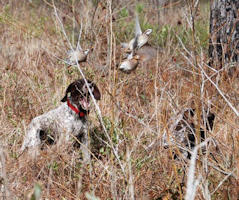 Dogwood Hunting Preserve
The Dogwood offers traditional quail and pheasant hunting, fishing, trap shooting along with a host of other wing shooting. Located on Gainey Road between Cairo and Tallahassee, FL in the heart of plantation country.
229.872.3672
Cairo-Grady County Chamber of Commerce
Post Office Box 387 Cairo, GA 39828 229.377.3663 web site