Thomasville Georgia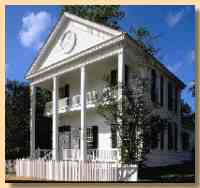 Located in the red hills of southwest Georgia, Thomasville was established in the 1820s with the introduction of cotton plantations. Today, 71 of these plantations, encompassing 300,000 acres, still exist. Find majestic oaks, rose gardens, numerous Victorian-era historic sites and southern hospitality.

Hardy Bryan House History is foremost in Thomasville, and groups have multiple options to experience this firsthand.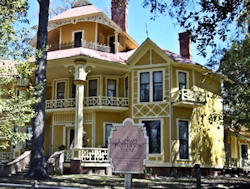 Local step-on guides are available for tour groups from the Thomas County Museum of History and Jack Hadley's Black Heritage Trail, which provide informative commentary about Thomasville's Victorian-era architecture and the area's African-American heritage. Also available are tours of the Pebble Hill Plantation and the Lapham-Patterson House. Thomas County Museum of History

Thomasville's Victorian downtown district offers a plethora of distinctive shops and antiquing opportunities--all within a two-block radius along brick-paved, tree-lined streets.
Thomasville Attractions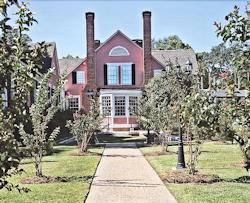 South Eden Plantation
Originally spanning across 1,500 acres of red hill country, in 1825, as the Coalson Plantation, South Eden has gracefully taken root in the history of the South. Following the civil war, the surrounding territory transformed into several hunting resorts and private plantations, as each owner built upon and made the land their own. In the early 1900's it became known as the Melhana Plantation. Come 2009, a new vision for the remnant 38 acres of the Melhana portion was born. After nearly five years of delicate and extraordinary renovation, the land has been uncovered and opened to the public with the name of South Eden Plantation.
301 Showboat Lane, 229.233.8285,
web site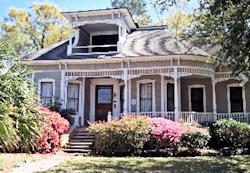 Historic Walking & Driving Tour
View more than 70 homes and buildings from the Victorian Era on the self-guided, walking-driving tour of Historic Thomasville. This tour will take you through three major historic districts where the buildings have been lovingly restored and protected dating from Thomasville's Grand Resort Era and earlier! A tour map and site descriptions can be found in the Thomasville Visitors Guide available from
Thomasville Visitors Center
.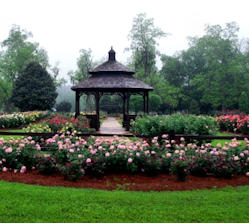 Thomasville Rose Garden
Located near Cherokee Lake, on 5 acres of land and provides astounding beauty and a fragrance beyond compare. The garden provides a setting to enjoy more than 500 individual rose bushes.
420 Covington Ave, 229.228.7977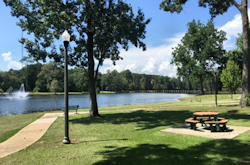 Cherokee Lake Park
The park has a 1-mile paved walking path around a fishing lake, complete with bridges and piers with built-in benches. There are several covered picnic spots, restrooms and a modern playground for the kids. The park is adjacent to the Thomasville Rose Garden.
420 Covington Avenue, 229.228.7977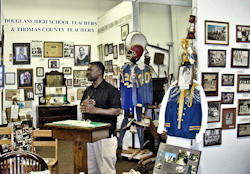 Jack Hadley Black History Museum
African-American artifacts dating back to slavery, the Buffalo Soldiers, exhibits on Lt. Henry O. Flipper, Dr. Martin L. King, Jr., Blacks in the Military from the Spanish American War to Desert Strom/Iraq War and the African-American Life on the Southern Hunting Plantation, their life, 1993 Heisman Award Winner Charles Ward, Jr., Black Women
214 Alexander Street, 229-228-6983,
Web Site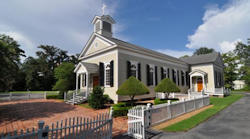 All Saints Episcopal Church
Visit the oldest standing church in Thomasville, originally built as a Catholic church. Jacqueline Kennedy attended Mass here following President John F. Kennedy's assassination. Lovingly restored and enlarged in 1981-82. The organ (II Ranks) was designed and built by the A.E. Schlueter Company in 1999.
443 Hansell St, 229.228.9242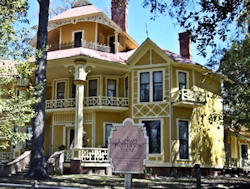 Lapham-Patterson House
This home is a monument to the imagination, creative engineering and craftsmanship of the Victorian Era. Built in 1885 as a winter cottage for prosperous shoe merchant Charles Lapham of Chicago, the house includes fish-scale shingles, oriental style porch, and a remarkable double-flue chimney with a walk through staircase and cantilevered balcony.
626 N. Dawson St., 229-225-4004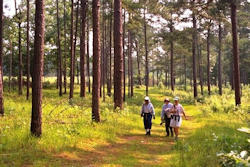 Birdsong Nature Center
Located 15 miles south of Thomasville, 565 acres of lush fields, forests, and swamp provide a pristine haven for birds and other native wildlife. There are 10 miles of trails, Butterfly Garden, Bluebird Trail, and original Bird Window. Open to the public. Nature programs offered year-round.
2106 Meridian Rd, 229.377.4408,
Web Site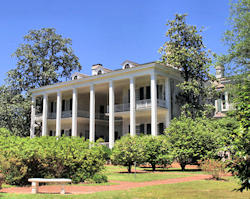 Pebble Hill Plantation
Pebble Hill Plantation has been called a Georgia Belle. This stately architectural beauty stands proudly amid the magnolias and long leaf pines of southwest Georgia, and like an alluring belle, it has magnetic appeal and breathtaking beauty. Pebble Hill is a home rich in both art and history. The overall impression one receives from this remarkable plantation is more felt than defined. 1251 US Hwy 319 South, 229-226-2344,
Web Site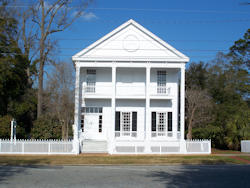 The Hardy Bryan House
Considered the oldest two-story house in Thomasville, this home was built in two stages, in 1833 and 1837. In 1980, it was fully restored and furnished and is now used as the Thomasville Landmarks, Inc. headquarters and house museum. Tours by appointment only.
312 North Broad St, 229.226.6016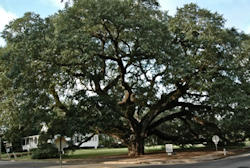 The Big Oak
Located on the corner of Crawford Street and East Monroe Street, Thomasville's mighty and majestic 325-year-old oak tree stands as one of the show spots of the city and one of the marvels of benevolent nature. This Quercus Virginiana is wider than the Niagra Falls is deep and is the largest live oak tree east of the Mississippi. It was enrolled as a member of the National Live Oak Society in 1936. Free to the public.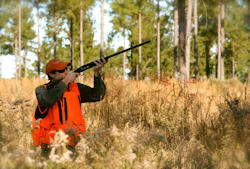 Hunting
Sportsmen and conservationists have been attracted to the abundance of wildlife in Thomas County area since the mid 1800s. Several hunting preserves offer a range of sport hunting including duck, deer, dove, turkey and the elusive, world-renowned bob-white quail. Southwest Georgia has long been noted for its great quantity and great variety of game birds.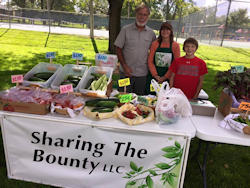 Farmers Market
Come enjoy a unique shopping experience for fresh, in-season fruits and vegetables. Homemade jams, jellies, relishes and pickles are also here and sure to please! Local cookbooks, handmade white oak baskets and select souvenirs also available. Produce stands open Monday-Saturday, 8am-6pm,
502 Smith Ave. (U.S. Hwy. 84).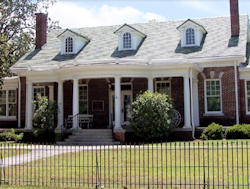 Thomas County Museum of History
Since 1972, the Museumís collections have grown to include more than 100,000 photographs and innumerable objects and documents related to Thomas Countyís past. Exhibits include memorabilia from the grand resort hotels; ladies' costumes from the 1820s to the 1940s; military relics from the Civil War through World War II; antique vehicles.
725 North Dawson Street, 229.226.7664,
Web Site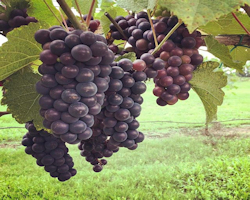 Farmer's Daughter Vineyards
A 9-acre vineyard in Pelham, growing 3 varieties of French-American hybrid wine grapes. Our tasting room on Broad Street boasts a comfortable lounge-style atmosphere, plus 2 cheese plates and 2 Georgia-made organic chocolate plates. (family-friendly)
106 N. Broad St, 229.233.8314,
Web Site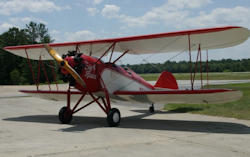 Power Of The Past Museum
The personal collection of the James Dekle Family. It is our desire to preserve these engines for the education and enjoyment of young and old for generations to come. Located at the Thomasville Regional Airport 7 miles northeast of town on Ga. 122.
229.226.3010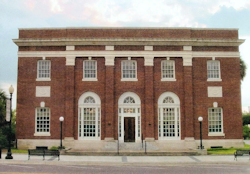 Thomasville Genealogical History and Fine Arts Library
This library is a major repository of materials for family research in the Southeast and the Mid-Atlantic states. Library resources include family histories, marriage and death records, state and county histories, census records and indexes. Includes the Hopkins Collection and Singletary Collection; microfilm census records; microfilm probate, marriage and land records; early newspapers
135 N Broad St, 229.226.9640
Thomasville Welcome Center
PO Box 3319, Thomasville, GA 31799 229-227-7099 866-577-3600 web site