Boggy Pond Plantation in Southwest Georgia
One of our many Southwest Georgia Hunting plantations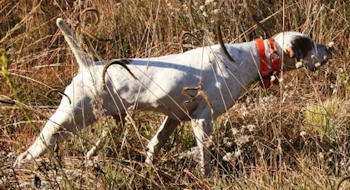 Boggy Pond Plantation offers bobwhite quail hunting in the heart of south Georgia's quail country. The forest is dotted with with food plots that offer both, feed to maintain a large native quail population and necessary cover for protection. You will find the gently rolling terrain perfect for riding or walking. The hunting is at a leisurely pace usually about three hours in the morning and afternoon.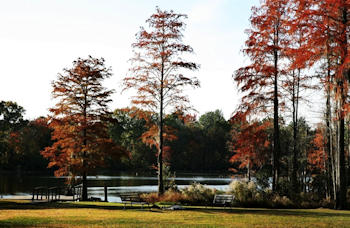 Experienced guides drive vehicles especially equipped with high-backed seats that give you an excellent opportunity to see the dogs in action. When the dogs point, the hunters get out of the truck, quickly load their guns, and walk in to flush the covey. The hunters can follow up single birds by riding or walking, depending on the terrain.
South Georgia weather is at times very unpredictable, so we suggest you bring warm layer clothing and a pair of comfortable walking boots.
Our season begins October 1 and ends March 31. You will be sure of a hunt if you make your reservations early. We feel Boggy Pond has the facilities to offer you the quail hunt of a lifetime. We look forward to hunting with you.