CoveyRise Plantation in Southwest Georgia
One of our many Southwest Georgia Hunting plantations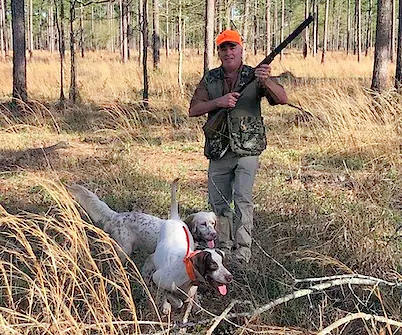 CoveyRise Plantation is located on the banks of the Flint River in game rich Southwest Georgia. We are a family run, full service lodge dedicated to bringing you and your guest "The ultimate quail hunting experience". We hunt where the quail are plentiful and where every possible preparation is made to ensure an enjoyable and successful hunt.
Our combination of hunting areas, dogs, and guides help set CoveyRise Plantation apart. And when you add our lodging and dining we can't be beat.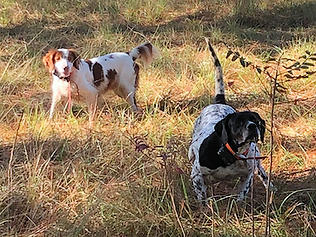 We hunt out of fully equipped jeeps with two guests, one guide and four to six dogs. Walking while hunting is encouraged, but can be held to a minimum if needed. Our guides are the backbone of your hunting experience at CoveyRise.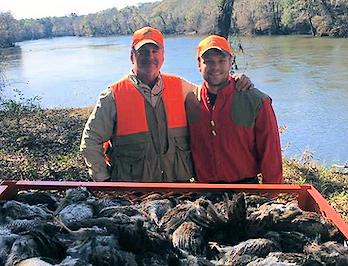 They love quail hunting and they love helping guests have a great time. They all have many years of experience with dogs and shooting. As our guides are the backbone of your hunting trip, our dogs are the heart and soul. There are few sites in the outdoors more reverent than a brace of birddogs on point. It's almost better than the shooting. If you have your own dogs, they are welcome at CoveyRise.
CoveyRise has a wide variety of hunting courses. We hunt through longleaf pine woods, broom sedge patches, and along field borders, all thick with quail. Several of our courses afford views of the Flint River during your hunt.