Finch Mill Creek Farm in Southwest Georgia
One of our many Southwest Georgia Hunting plantations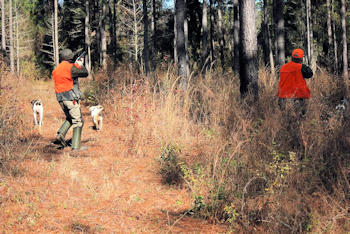 Hunts . . .
Finch Mill Creek Farm offers guided bobwhite quail hunts amid typical South Georgia pine forest. The quail are pen raised flight conditioned birds released prior to the hunt.
You are driven to the field on a utv drawn hunting buggy. Once the dogs are released hunters and guide walk with the dogs until birds are pointed. After covey is flushed hunters may follow up singles depending on the terrain. A morning or afternoon hunt usually last about three hours. At this time only half day hunts are offered.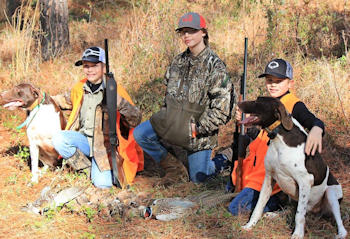 Good walking boots, briar pants or chaps are recommended. Dress accordingly for weather at time of the hunt.
Our hunting season begins October 1st and ends March 31st. Call us today to make your reservation. We look forward to the hunt!