Live Oak Plantation in Southwest Georgia
One of our many Southwest Georgia Hunting plantations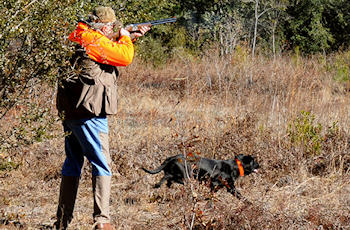 Live Oak Plantation consists of 3,000-acres of managed wildlife habitat. Providing the finest hunting experience you can imagine, experienced handlers will guide your hunt from a comfortable buggy allowing you every reasonable opportunity for a successful hunt. We will even package cleaned birds in a soft sided cooler for transport.
Our Adel, Georgia facility has 3,000-acres for the perfect stand position and location. The attention to detail when it comes to stand locations and hunting locations is vital when it comes to hunting Whitetail Deer.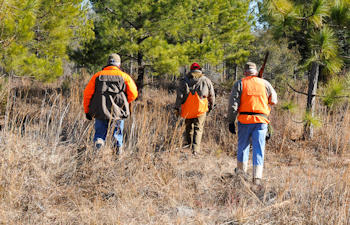 Turkey hunting is one of the most interactive chases that a hunter gets to experience. Whether a slate, box or a mouth call, calling in a turkey is a challenge.
The turkeys that inhabit Live Oak Plantation are no different to those in the wild; these wild birds frequently elude even the best of hunters. Our professional guides know all of the roosting areas for the gobblers, a crucial aspect to knowing the essential starting spot for the hunt.