Red Pebble Plantation in Southwest Georgia
One of our many Southwest Georgia Hunting plantations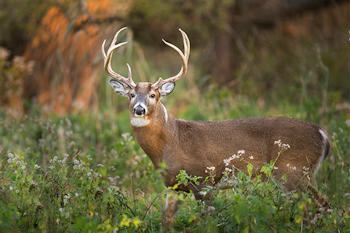 At Red Pebble Plantation, we can offer the best hunting experience in the south. Enjoy hunting a variety of animals native to the property.
Offering the finest tradition of hunting bobwhite quail, whitetail deer, wild boar hogs, turkey, and dove in the Southeast.
The hunts are timeless, classic, and authentic, professionally guided and managed to ensure "quality hunting, southern style." Nestled in approximately 3000 acres of South Georgia long leaf pines, wiregrass, and open sage, the preserve guarantees privacy and comfort.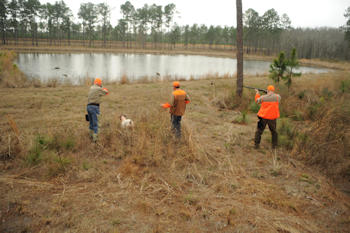 The open woodlands, native grasses of sage and wiregrass, and moderate temperatures are all components that provide exceptional wildlife habitat for the bobwhite quail, prince of all game birds.
Red Pebble Plantation, legendary for its trophy deer, is respected for a wildlife rich environment. Impressive hardwoods and carefully monitored food plots and crops provide the deer with ample nutrition and security cover, resulting in larger wild game.