The Riverview Plantation in Southwest Georgia
One of our many Southwest Georgia Hunting plantations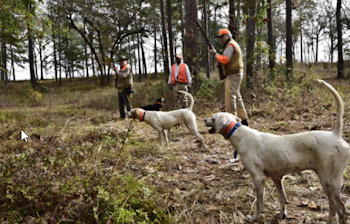 On Riverview's exclusive quail hunting plantation. Nestled along the banks of the sleepy Flint River in Southern Georgia, Riverview Plantation boasts thousands of acres to hunt abundant game.
The hunting ground offers a wide variety of cover including live oak woods, open stands of pine, feed strips, field borders, broomsedge and weed fields. Each year at Riverview, we add new amenities, services and quail hunting courses to ensure that your visit is better than the last.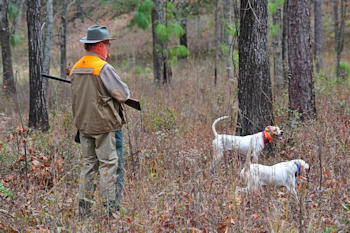 You and your hunting partner have hundreds of acres to yourselves. You'll range over a different course during your afternoon hunt. In fact, during a week's stay, you'll never hunt the same area twice.