in Southwest Georgia
One of our many Southwest Georgia Hunting plantations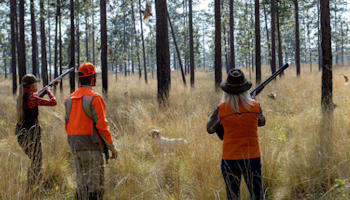 Quail-hunting culture is alive and well at SouthWind. Surrounded by six thousand one hundred acres of, pristine wiregrass and lush longleaf pine, our property is a pure paradise for folks looking to experience quail hunting at its finest.
Each hunting tract is thoroughly managed with prescribed burns and peppered with food plots to ensure each guest gets a shot at the best hunt they've ever had. Hunt the elusive bobwhite quail by Jeep or in one of our mule-drawn wagons.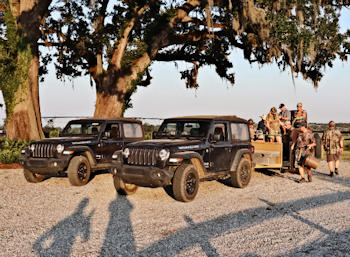 Getting a gobbler should be both challenging and satisfying. You'll experience both sensations while turkey hunting at SouthWind. Our professional guides make sure to furnish every field with plenty of decoys so you can get the most out of your hunting experience.
Here, we hunt the eastern bird, which is one of the most challenging to shoot. Because of this added challenge, our guides go to great lengths to ensure guests are well prepared through the use of blinds, decoys and custom-made calls.